Bozeman Web Design + Bozeman Graphic Design
We Create Beautiful Work for Clients
We specialize in Bozeman Web Design, Bozeman Website Design,Graphic Design, and Brand Development throughout all of Montana.
We love creating Bozeman Montana Web Designs on our Content Management Systems, or CMS for short. These sites will look like any other website, However, you will have the training and ability to manage all the website content yourself. You can quickly update any content all without paying someone to do so for you. We give you complete control over your own website content through a number of very powerful tools and training. We are also more than happy to manage your content as we know you want to focus on your business and services.
Bozeman Web Design – the user experience
Responsive Montana Web design is becoming more and more important. Having a great user experience when you are on your phone and viewing your website design is just as important as it is to have that same experience on a laptop. There are many different devices to worry about here. Tablets and mobile devices are growing more and more popular so your Montana web design should meet these challenges. Bozeman Interactive can build custom Montana website designs that provide an amazing user experience across all devices. With all of our websites, we build a responsive look and feel into your price, at the quoted price. We don't believe in hidden fees and include this in every website we develop.
Why us for Bozeman Web Design
To put it simply, we believe in building websites that promote a memorable experience to your visitors. We want your users to talk about your Bozeman web design, share it on social media, and fall in love with how they feel when viewing what you have to offer. This will lead to brand awareness and overall business awareness and growth. Lets build a lasting partnership. We are confident we can impress.
What our clients are saying
Montana Web Design Testimonials
Josh Flohr | Flohr Chiropractic
"Bozeman Interactive has been more than fantastic to work with. They have gone above & beyond our expectations with the quality of their work, their timely responses, & their patience with our ongoing questions. Theire priority is clearly to have the customer satisfied, & they worked with us until it was. We highly recommend Bozeman Interactive!"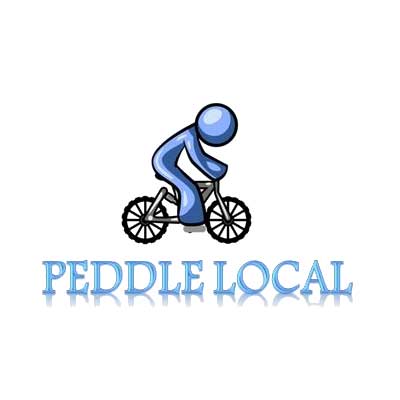 Shawn Gaugler | Peddle Local
If you are looking for Website Design, contact Jesse Chase at Bozeman Interactive. I searched for a long time to find someone WordPress proficient, that was local and that I felt I could trust with my project. Jesse did an amazing job of addressing all my concerns in a timely fashion, was more than courteous and did an excellent job throughout. He is highly recommended.
Bonnie | SW MT Financial Center
I loved the customizations and tweaks Bozeman Interactive added. I also appreciated the language they used to help us easily understand the details without any jargon. I would recommend Bozeman Interactive and your team to other companies without hesitation.
View All Testimonials